Lordenshaw - Main Rock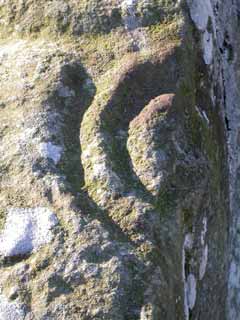 Truncated motif due to quarrying. Some of the removed stone may have been used to build the hillfort or the deer park wall.
Although quarrying is visible at about 15% of Northumberland rock art panels, it is not common to see such a clearly truncated motif.